Hi all, While collecting our eggs for hatching we spent lots of time in the coop and wanted to show you what we found that this breed of rooster does.

You have to pay attention also to the noise in the coop. It is loud at first, then the girls all calm down and one as you see also starts to go to sleep. "Rico" does this when ever he has a girl pacing back and forth wanting to lay. You will hear his "purring". Not sure what else to call it.

[url=http://i1286.photobucket.com/albums/a601/hollowridge/rooster%20helps_zpsnymm8ob2.mp4][img]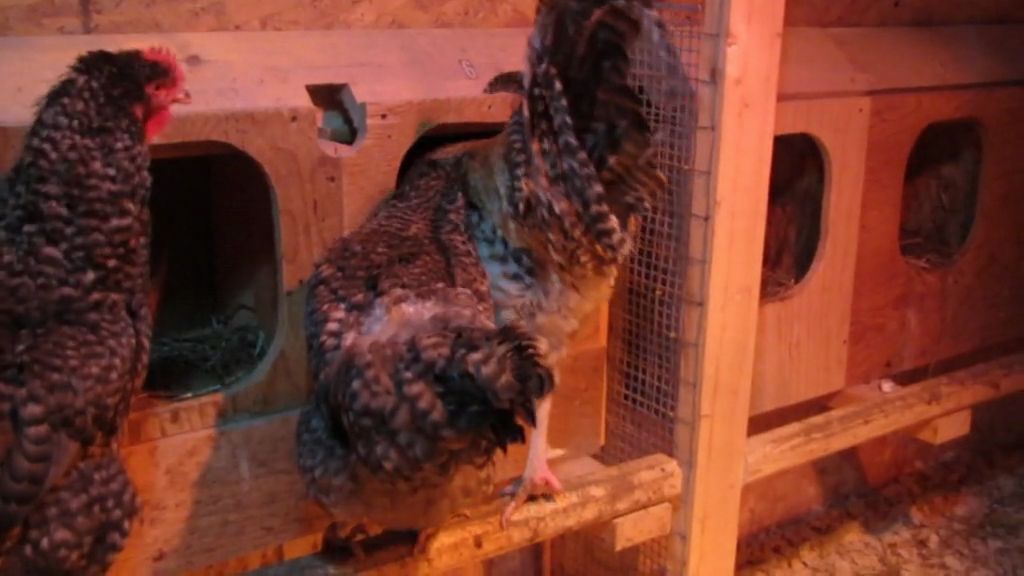 [/url]



When ever we clean up the nest boxes he is the first one in, and makes the nest for the girls to lay. Big task as we have 10 boxes for them.



Does anyone else have a roo that does this. He also will stand guard so the other hens don't disturb the one laying. We really love this rooster.