Hi, just wanted to show a few pictures. We changed our small runs this fall. Now I shouldn't have to go in a shovel snow for our spoiled flock. Here is a picture of the old run.


The new run.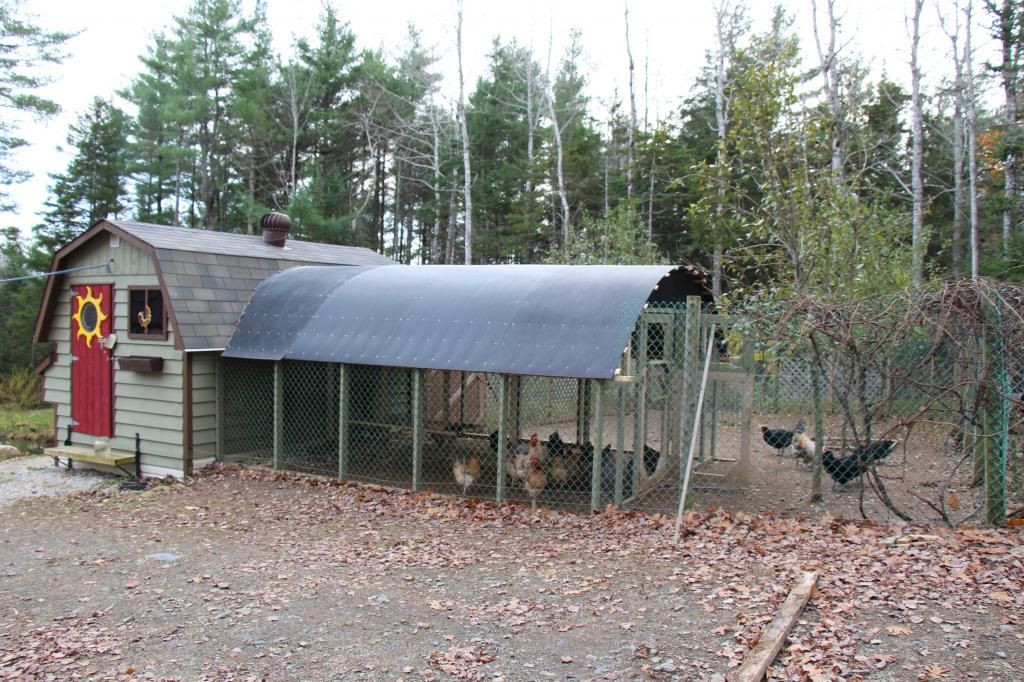 It will keep the snow off, the hot sun, heavy rain and we don't have to bend over. We still have a few touches to finish it off, like eves trough, etc but winter ready. We have an electric fence around there area and they take turns going out while we still have too roosters. Makes it really safe for them when we are not around.
And a few cute ones.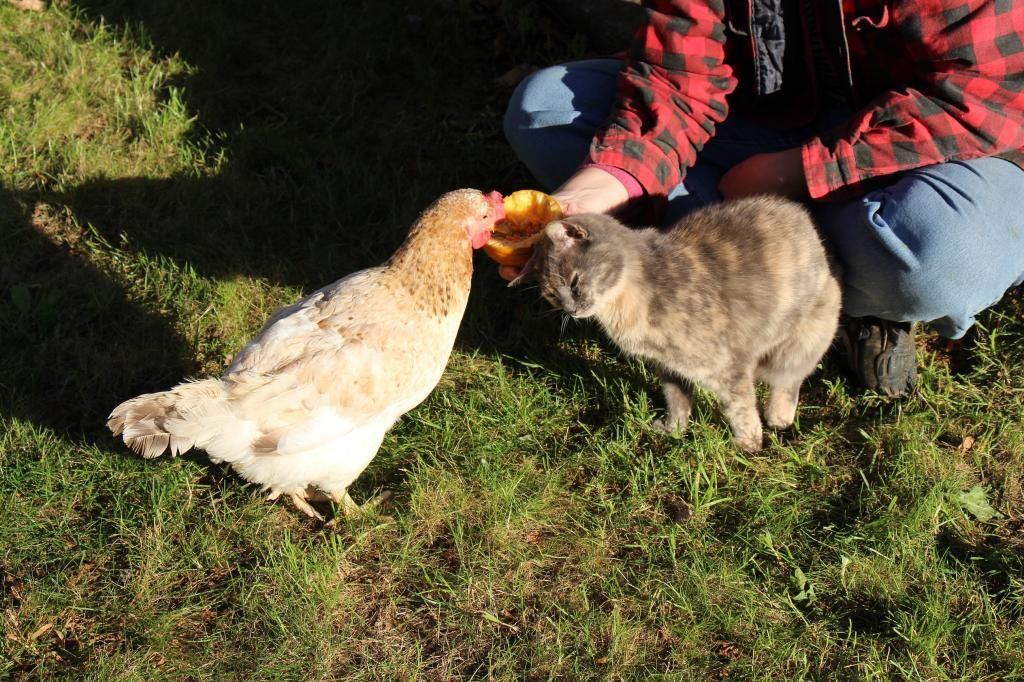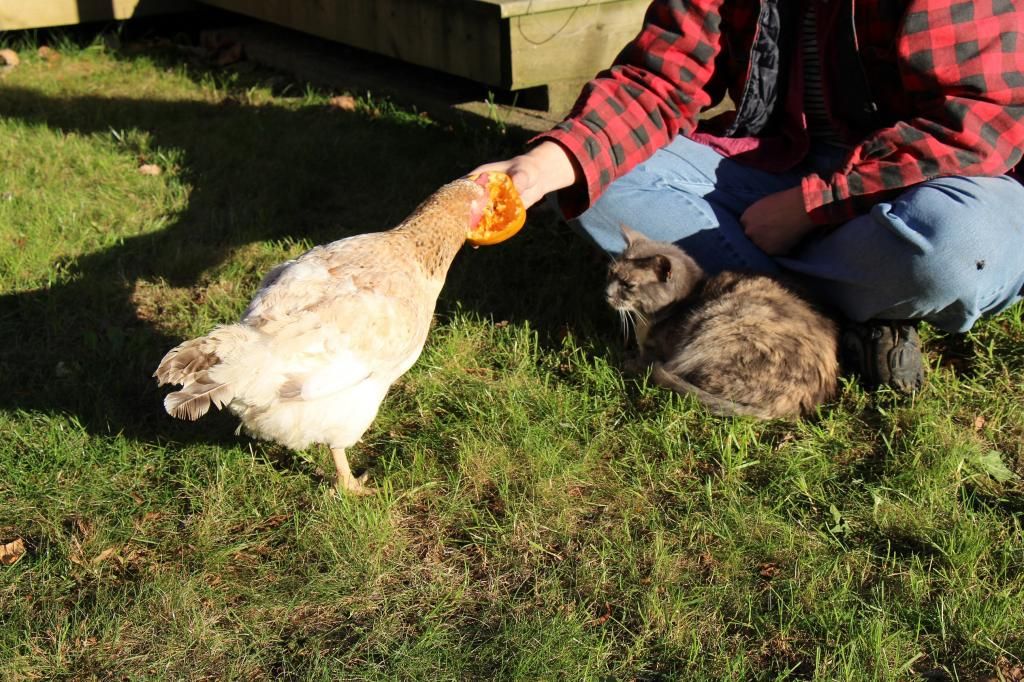 These little ladies met face to face for the first time. Our hen is Princess Pea, she has a swollen ankle and we separated her from her very loving male, she also has sight issues, her depth perception is bad, she can get food from feeders or a bowl but she can't hit a pea on the ground if she tried. She is two and is a great layer. Our cat is 14, Java, we weren't sure how this would go and we were ready for the worst as she is a good bird hunter, but things turned out great. It was so cute to watch, only thing Princess minded was the tail in her food and Java rubbed around us.