Hi All, wanted to show you our hanging feeders.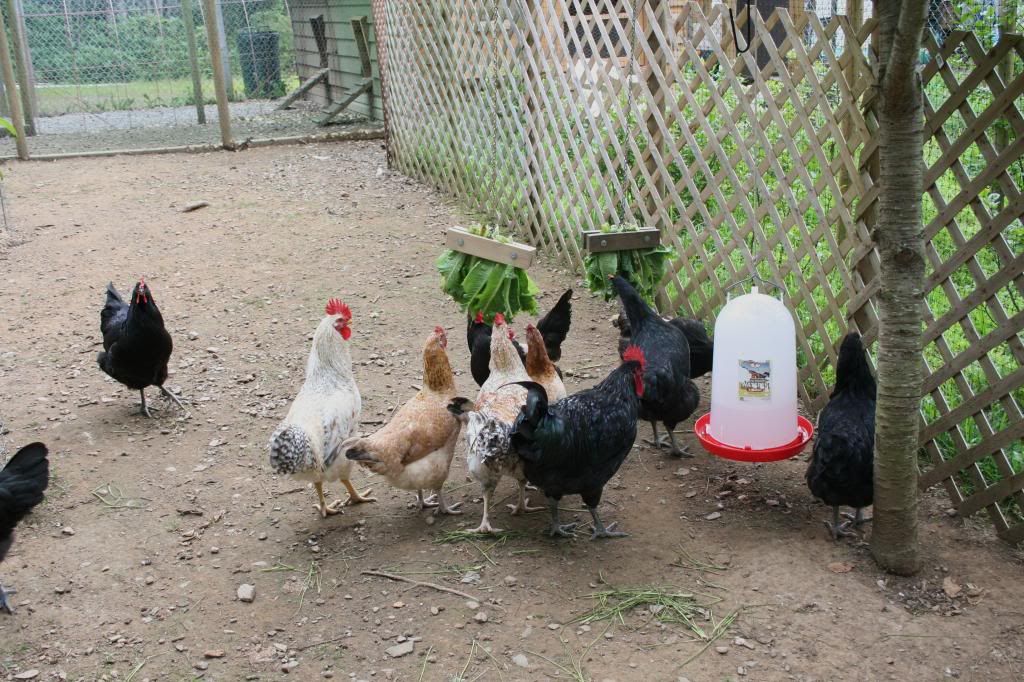 A piece of chain, a little wood, two bolts and nuts and washers and presto instant entertainment.

The chickens love it,
we hang it outside or in their house in the winter. Great for overgrown lettuce heads, beet greens, carrot tops you name it. We also have a basket made that can handle smaller things and heads of cabbage or sunflower tops.