H'Lo All!



I have had terrific hatching this year (yeah EO fertility!), and have more babies than I need. I've been focusing on Gorrias, and have a truly astonishing collection of colours. The chicks shown are from hens and roos obtained from Susan last year (via eggs). The father is Kathy's gentle giant that many of the Ontario folks saw at the last Mt. Forest Fur and Feather. Charlie is huge, his colour is not bad, his legs are yellow - and he has clavell comb. He's truly polite with people and solicitous of his girls. He is still missing his tail feathers due to an incident with a heat lamp last winter!

I also have some older chicks from a different rooster - he has a clean comb and slightly better colouring than Charlie, but is a bit smaller. I have extras of those also.

The chicks pictured were hatched July 6 - they are almost 4 weeks old. You can see some of the colour variation in the group shot - it's a bit of a "Waldo" pic, as there are a few Easter Eggers in there for good measure! The roo is Charlie, and the last pic is of Charlie with one of his hens (who has faded a lot in the sun - she used to be a lot redder!).

Since I hatched more birds than I need, the cost is $6 per chick, straight run. Cost is a bit higher for older birds, particularly after they can be sexed. I am happy to make a better price for a bulk purchase.

I could deliver to areas surrounding our farm in Arthur, but it's really more fun to come for a visit, see the parents, and pick your own!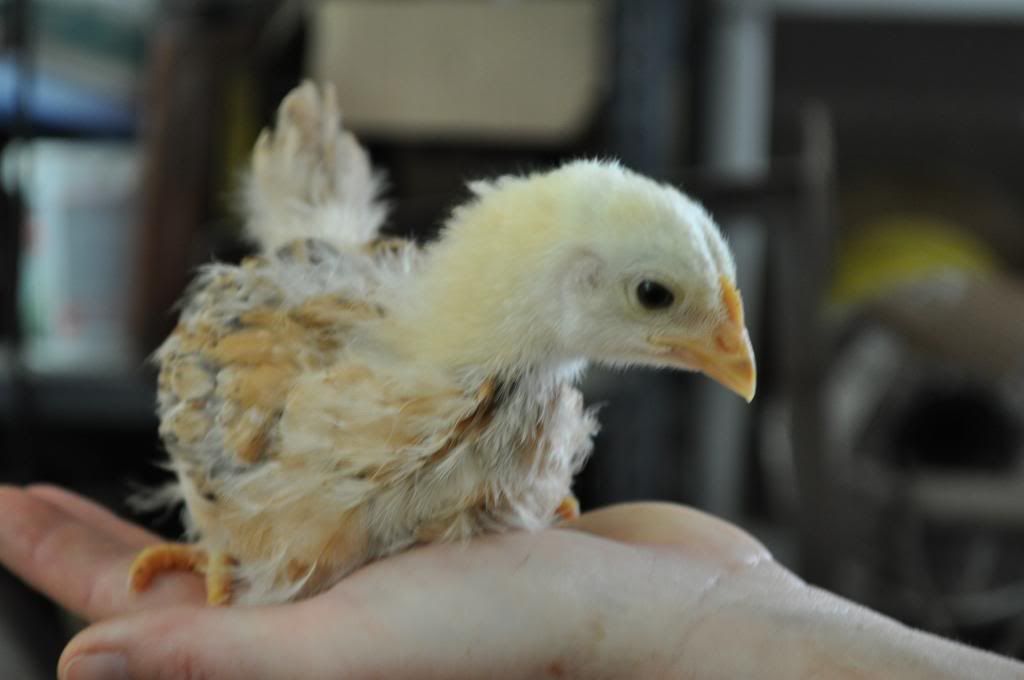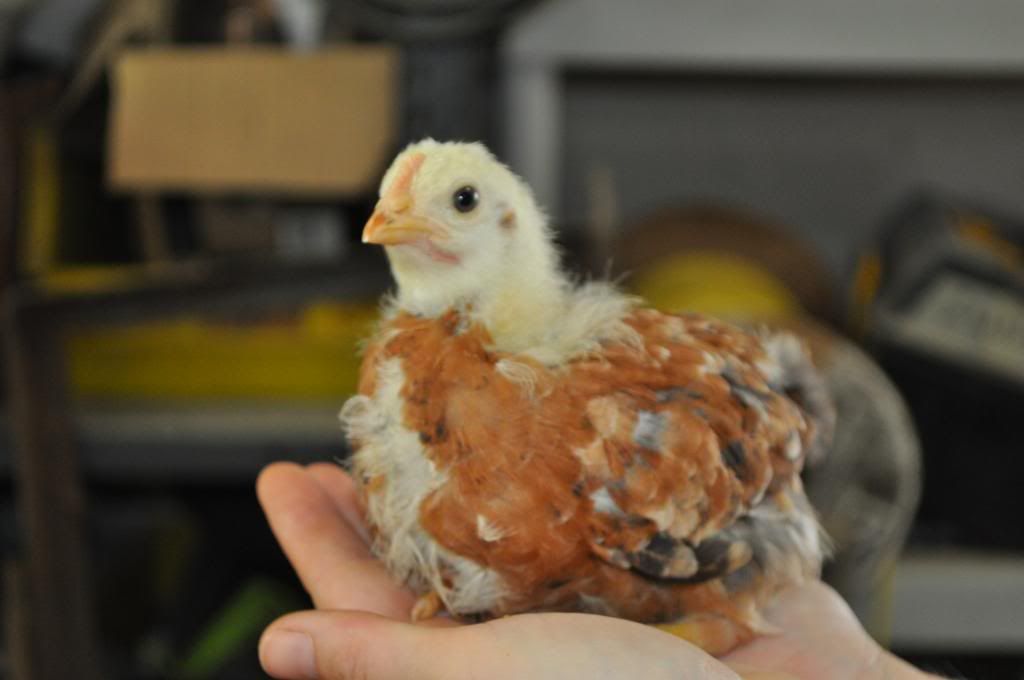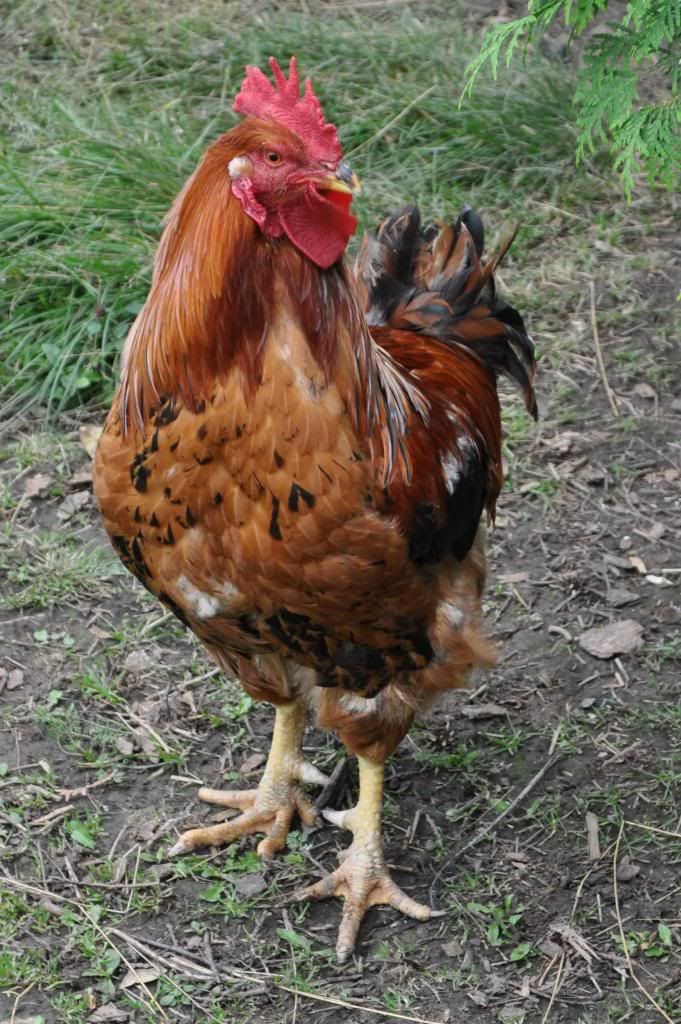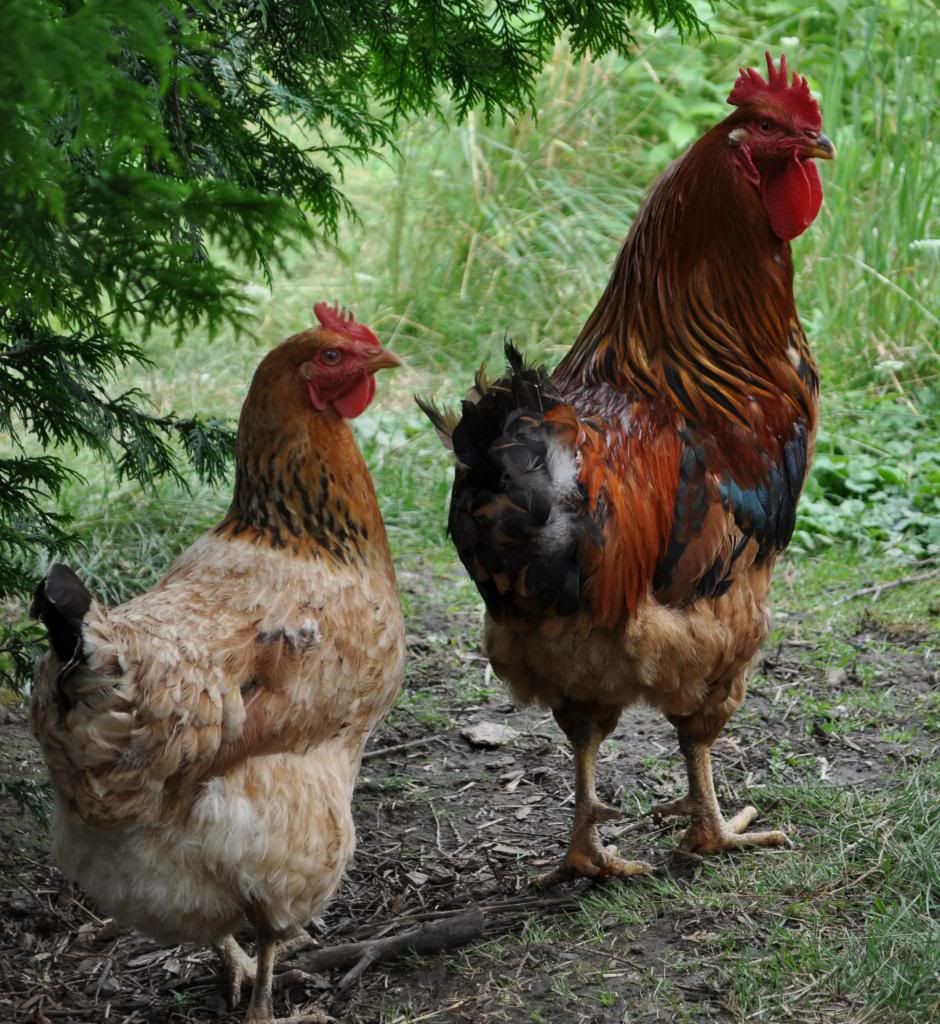 ---
When all else fails, go spend time with your chickens.

Pens are currently filled with Red Cuckoo (Marraduna) and Red Basque (Gorria) breeders, Spitz, and Seramas.