Hello all!

Here are a few pics from last weekend, taken by Helen (I was doing crowd control). There is one that is very different - very caramel. The one with the blue food colouring on it's head was marked when I thought I was only going to get one out of the Blondie line. You will note a certain focus on one subject in the photos.... slightly biased perhaps????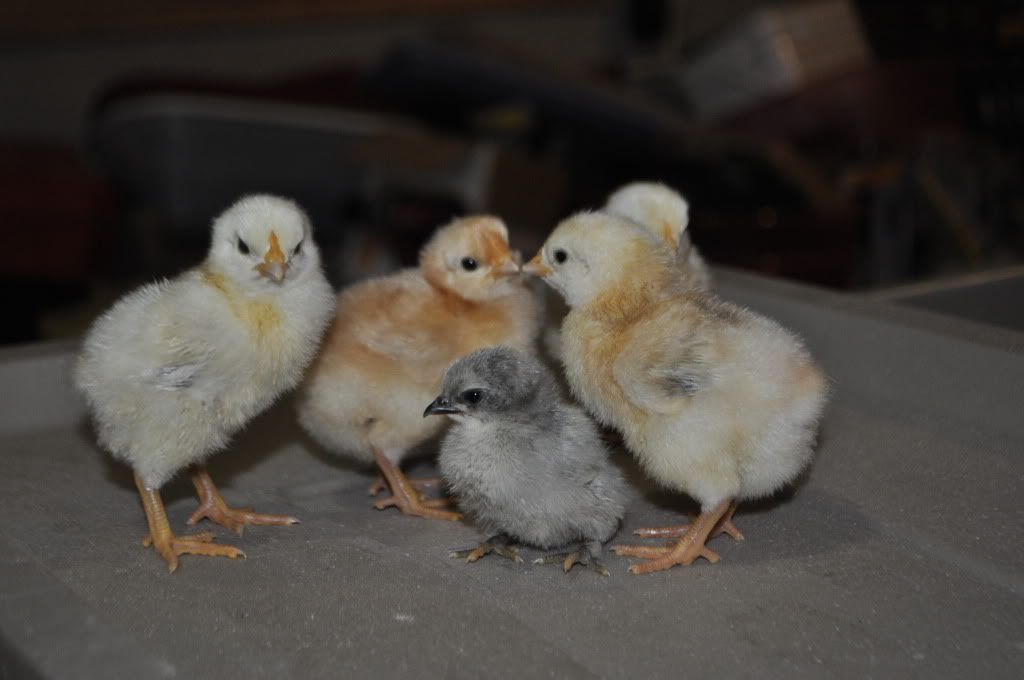 ---
When all else fails, go spend time with your chickens.

Pens are currently filled with Red Cuckoo (Marraduna) and Red Basque (Gorria) breeders, Spitz, and Seramas.