Merry Christmas from Riverbend Farm everyone!

As I sit here on boxing day digesting my turkey, I thought it would be a great time to upload some of the pics I have on my phone. I always like seeing people's pictures and never get to post as many as I'd like. We had a bad hatch this weekend and only 2 of 32 eggs came through, 1 with assistance from me. Lost power during the hatch at least once for a couple of hours and a lot of my eggs were not fertile. I collected them during a cold snap in November so they may have chilled just a little too much. The batch I set yesterday were collected every couple of hours during Christmas vacation, so they should hopefully have a better growth rate. We'll see in a week when I candle them. The two chicks that made it through were Barred Rock X Black Penedesenca. It will be interesting to see how they develop. Tonight they spent an hour cuddled inside my hood chirring contentedly at their big mama bird.

Here are the last pics I took of my EO flock before the lads had an irreversible falling out. I think the millie in the pic (Kaleidoscope) is the mother of the two juveniles in the next pic.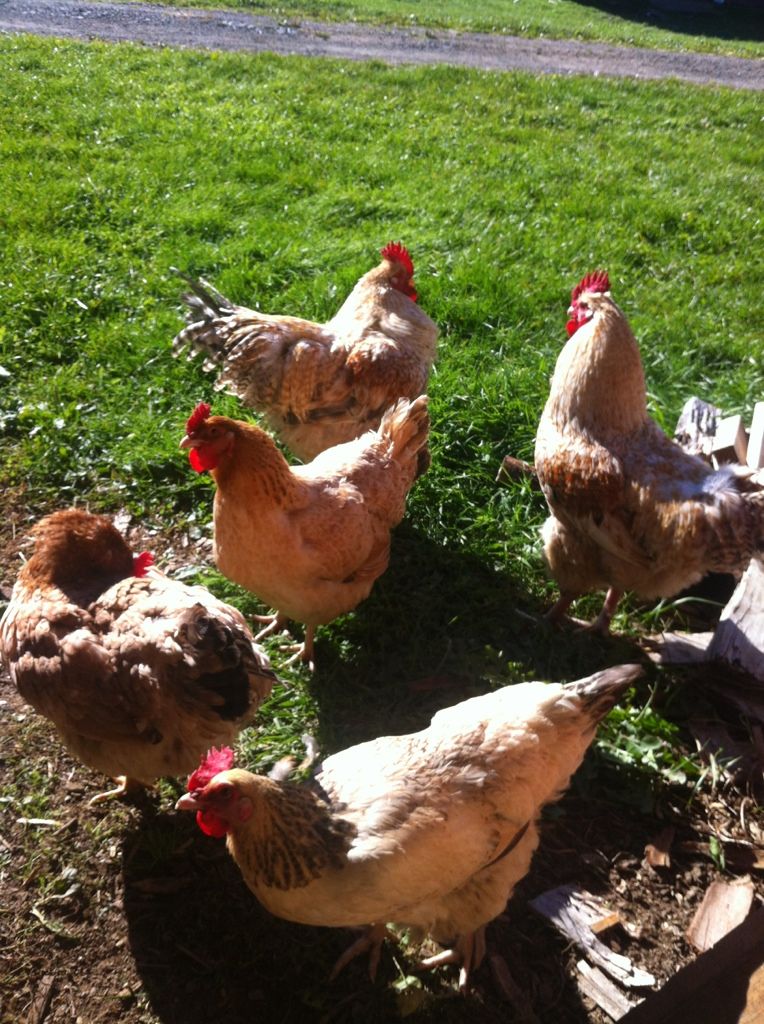 These are the two juveniles from the Thanksgiving Day hatch. The roo is called Melvin, and the pullet is Zipper because she pipped and zipped in a couple of hours when we weren't looking. They both apparently have that lovely millie coloring. I know I probably shouldn't hatch from her but my stock is only 3 hens so I'll take my chances. Besides that millie cockerel might just be flashy and cool when he matures!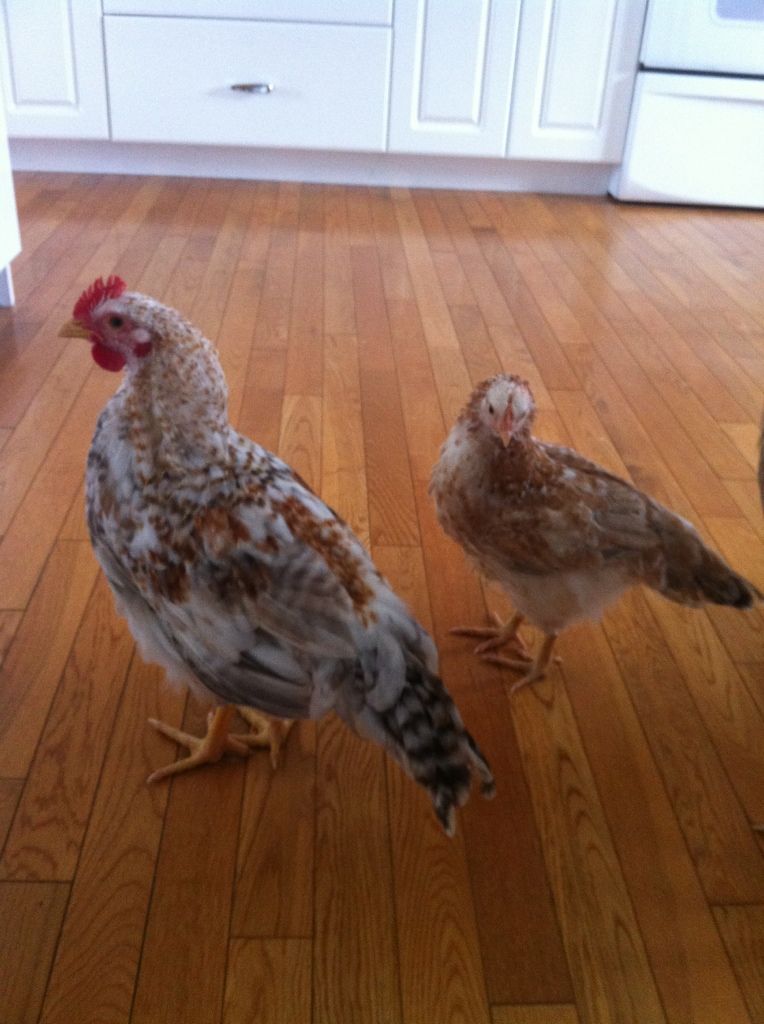 This is Sam with his roo Hammy after the "falling out". Hammy lost the girls but gets extra spoiled. He likes blueberry pancakes and visits indoors.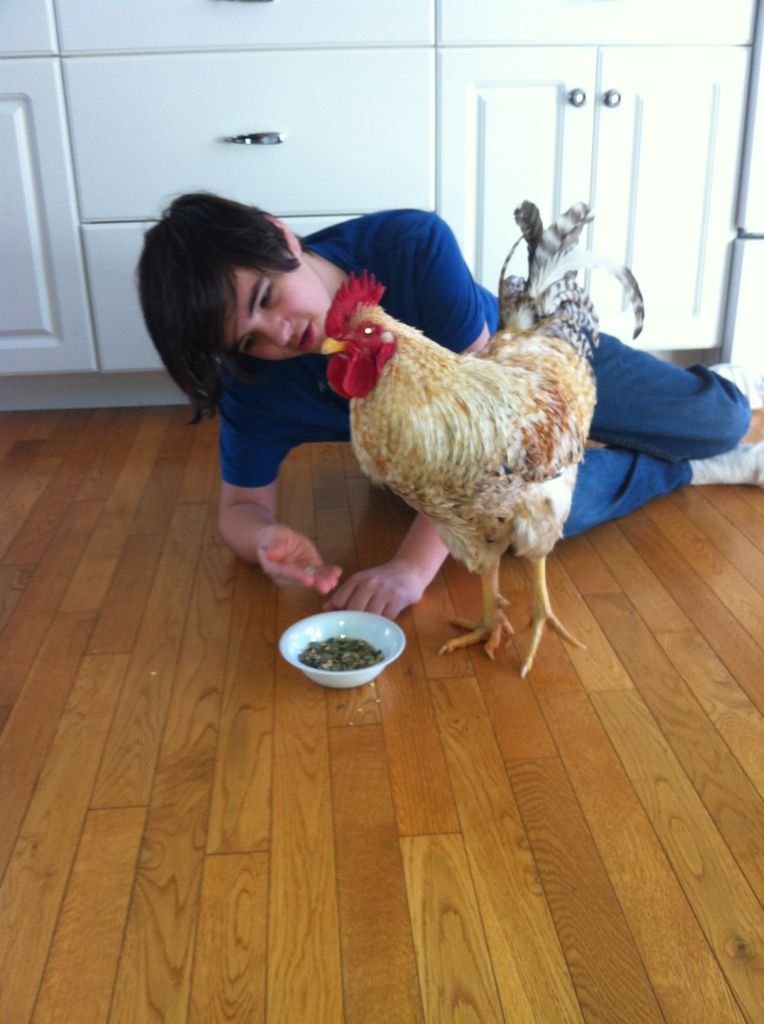 Milk crates make the best nesting boxes. Mrs. Pouf loves this one. She doesn't like to give it up even if another hen needs to lay. My little red hen, aptly named "Little Red", got so frustrated with her the other day she crawled into the box and laid her egg on top of Mrs. Pouf! And there were other nest boxes to choose from, just not the "best one".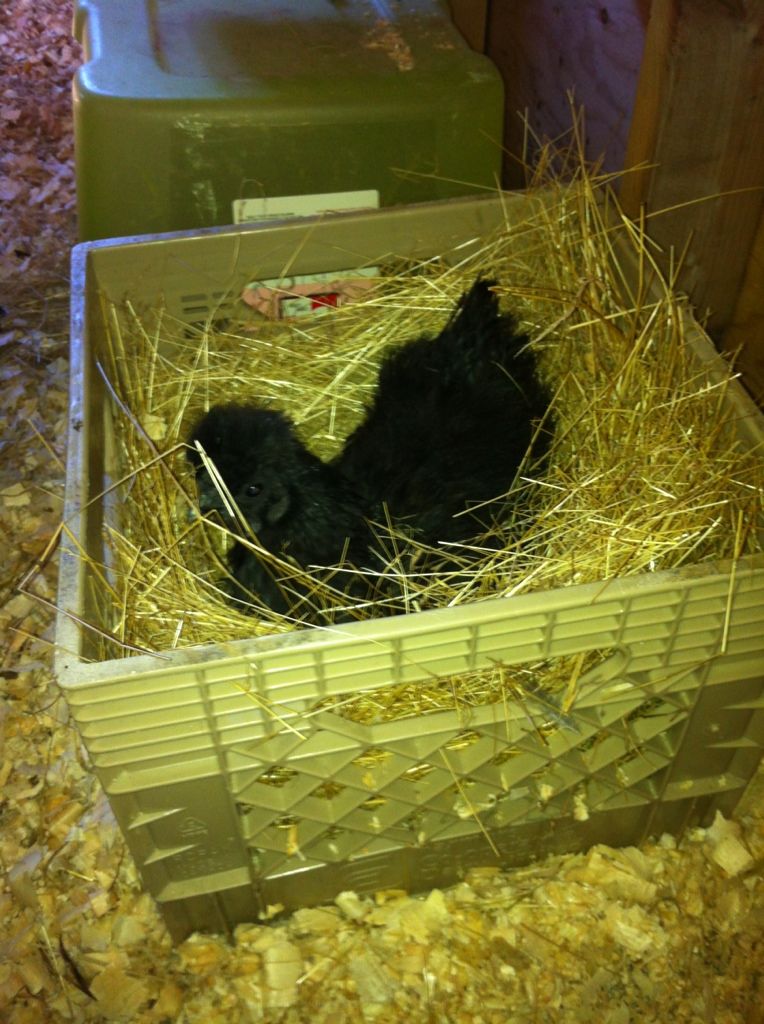 This is my Silkie Broody "Kerflerfles" in her bucket with a clutch of eggs. She decided to go broody during the coldest time of the year in early December, so being the opportunist that I am I stuck 2 Black Penny,1 EO, and 1 Barred Rock eggs under her along with the one of her own that she was brooding. I would have stuck more but silkie bums are just not that plump!




These last two shots are of Sargent Pepper and his girls. He comes from a breeder I know who is also a schoolteacher and raises all kinds of birds. I bought a set of hatching eggs from him last spring, and Sargent Pepper was one of my first hatch. The beautiful tight barring really makes him striking. I found his girls on Kijiji and brought them home against my wife's better judgement. I'm fast running out of room! I think I'll enter him and two of his girls in the Agri-X this summer as a senior trio.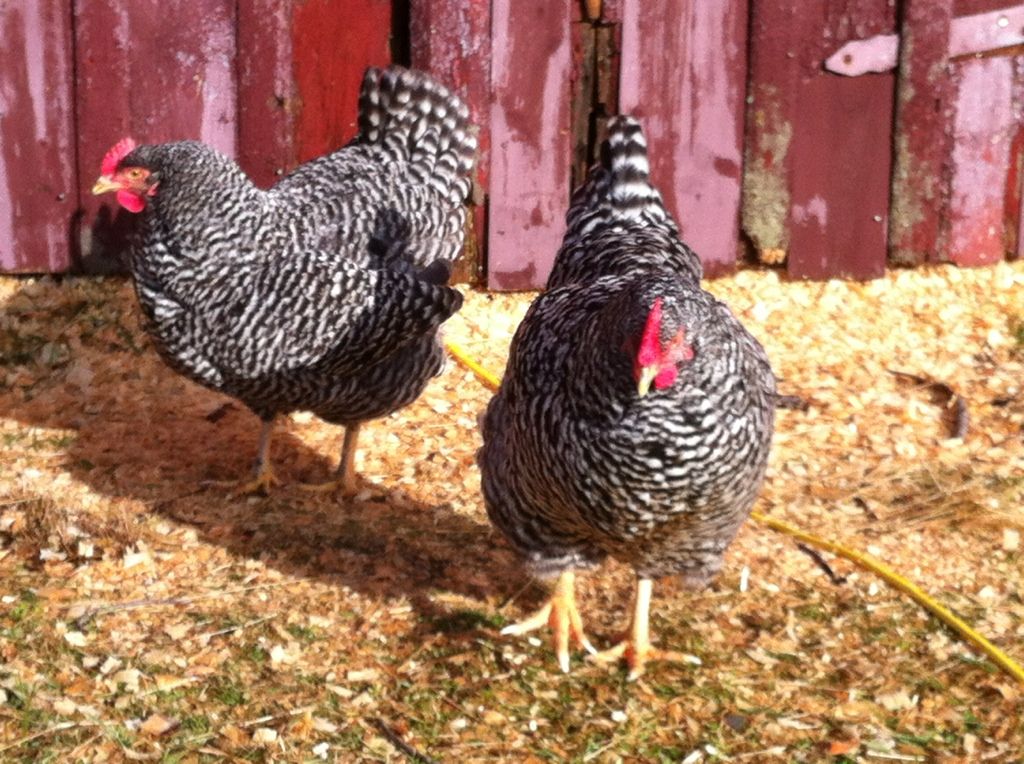 I hope you enjoyed my pictures. Take some time over the holidays to snap some of your own and keep us all entertained!
Last edited by riverbendfarm (2012-12-27 01:49:02)