CORRECTION - 7 weeks

Since the last post at 6 weeks, we actually ended up with only 6 pullets (not 7), 4 of which I kept. The other two pullets and some roos went to AL, and the last 2 roos I have here are going to TX shortly to someone with a couple of pullets from Greenfire Farm.

Other past posts:
4 1/2 weeks - http://forums.euskaloiloas.com/viewtopic.php?id=969
6 weeks - http://forums.euskaloiloas.com/viewtopic.php?id=1000

As always I love to hear opinions positive and negative. This is all a learning process for me still.

While understanding that the Mille Fleur are not the correct color, they certainly are beautiful. More beautiful in fact in real life, than in photos I previously saw. Is anyone doing any breeding with these? I know there was some discussion about recreating the lost variety. It seems so many people get these, and they truly are beautiful. Would love to hear everyone's thoughts on this too.

Joni

________________________________________________________________

Group (1:00 - Gracie, 3:00 - Thyme, 4:00 - Lily, 7:00 - Rosemary, and 9:00 - Pink Roo)



Two red pullets for color comparison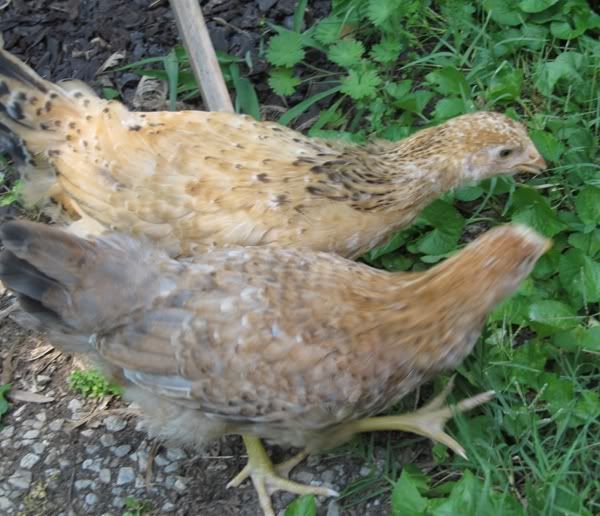 Gracie (Red) - this one doesn't seem as dark as some of the other deer/bambi color ones, but definitely has a dusky undertone. Is she that color or the normal red? The head is coming in a darker brighter red. Yellow legs.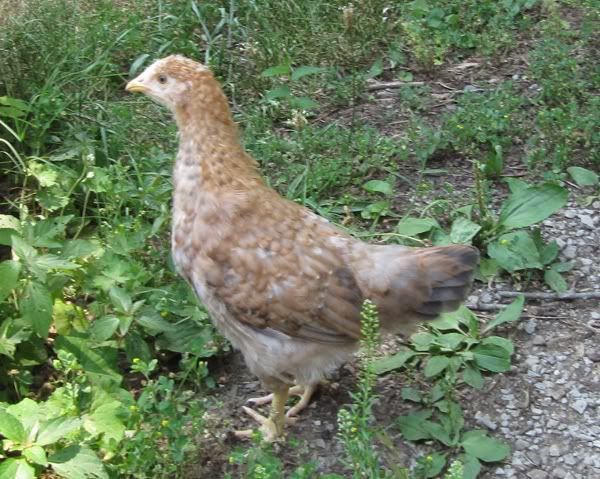 Lily (Black) - Mostly a caramel colored red, but with some black tips. Not exactly the correct color but doesn't seem like a Mille Fleur either??? Opinions?



Thyme (Blue) - Darker Mille fleur. Yellow legs. Another really pretty Mille Fleur. There is something very visually appealing about the shape of this pullet.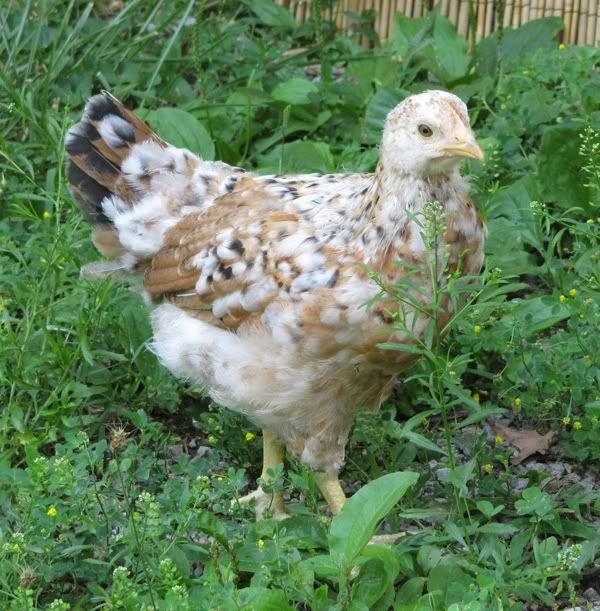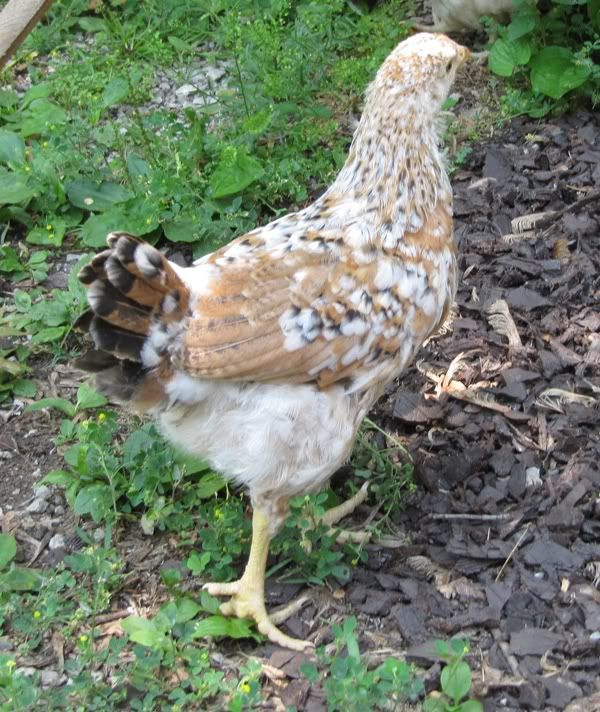 Rosemary (Green) - Lighter mille fleur. Willow legs.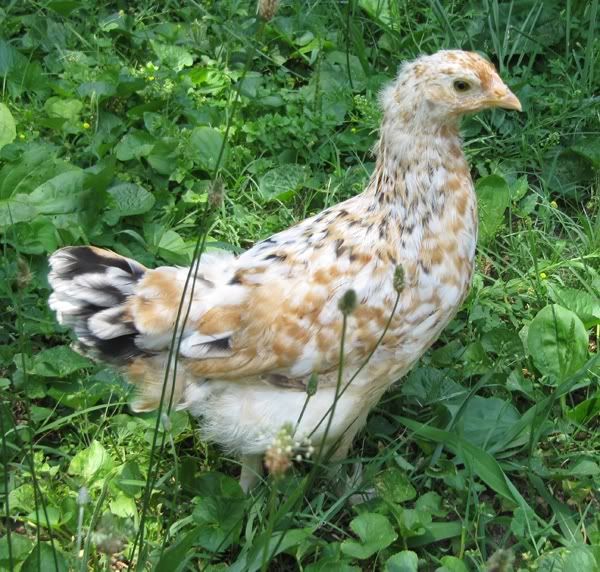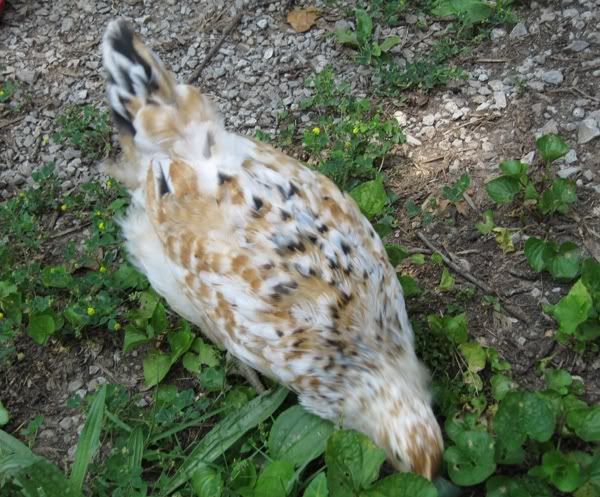 __________________________________________________________________________________

The last two roos leaving soon...
Pink This one seems to be the classic color. Willow legs.



Yellow 1 This mille fleur seems to me to have the body shape of a pullet. Behavior, comb and wattles say its a boy! Willow legs. Really pretty color.

Last edited by Terra-Blue (2012-06-23 14:54:54)
---
Joni Johnson
Terra-Blue Pyrenean Shepherds
www.terra-blue.net