The Chicken Mafia were out roaming about today as I was wandering around with my camera looking for some good shots. I figured I'd pop them up here so you guys could see how they've come along. These EO's were hatched in April, so that makes them just under 6 months old. Their eggs are starting to increase in size now, as they started with very tiny pullet eggs. I usually get 3 eggs a day from the three girls. My poor black Penny Priscilla has started to moult again so no eggs from her since a couple of weeks. Its a shame too because she lays smokin' huge jumbo eggs that are DELICIOUS! Still no eggs from my other birds that hatched here in July (some Orpingtons, Plymouth Rocks and Easter Eggers).

Ham and 'Niller leading the girls out to torment the other birds in the coop next door. I told you they were chicken mafia!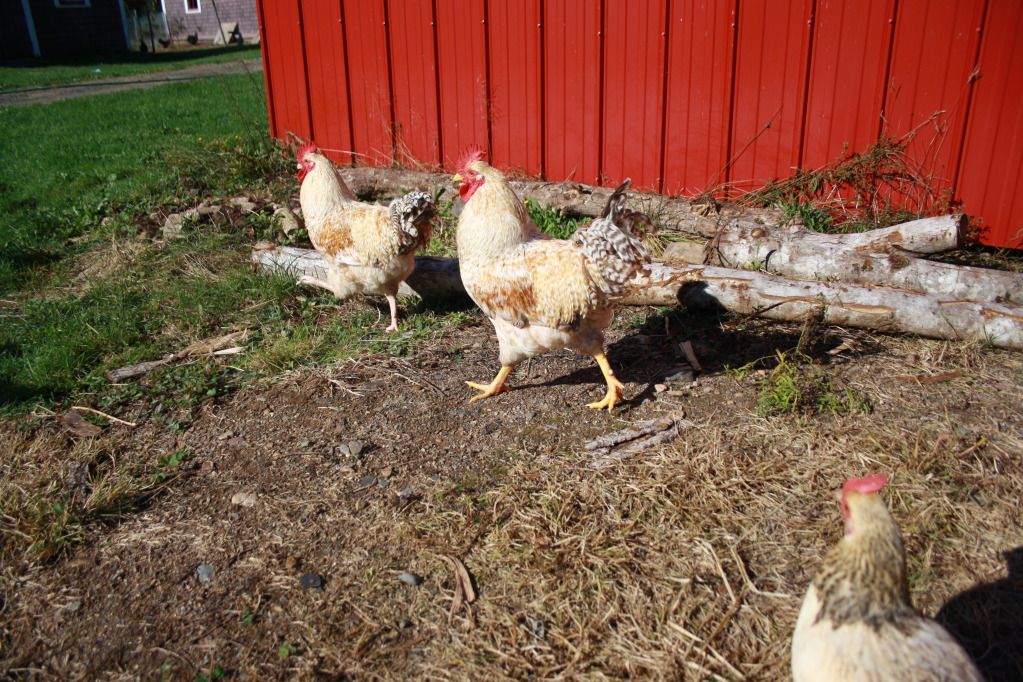 This is a good shot of 'Niller (Vanilla is his name but everything seems to get shortened). He is nice and broad, very friendly but white legs and beak.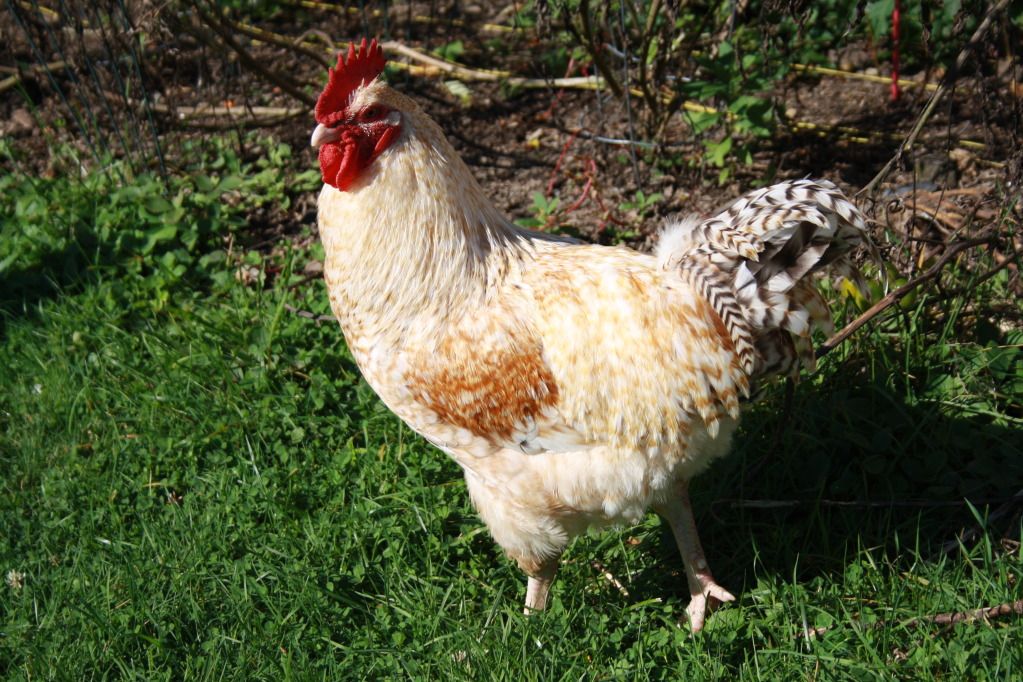 This is Ham posing for the camera while doing garden clean-up.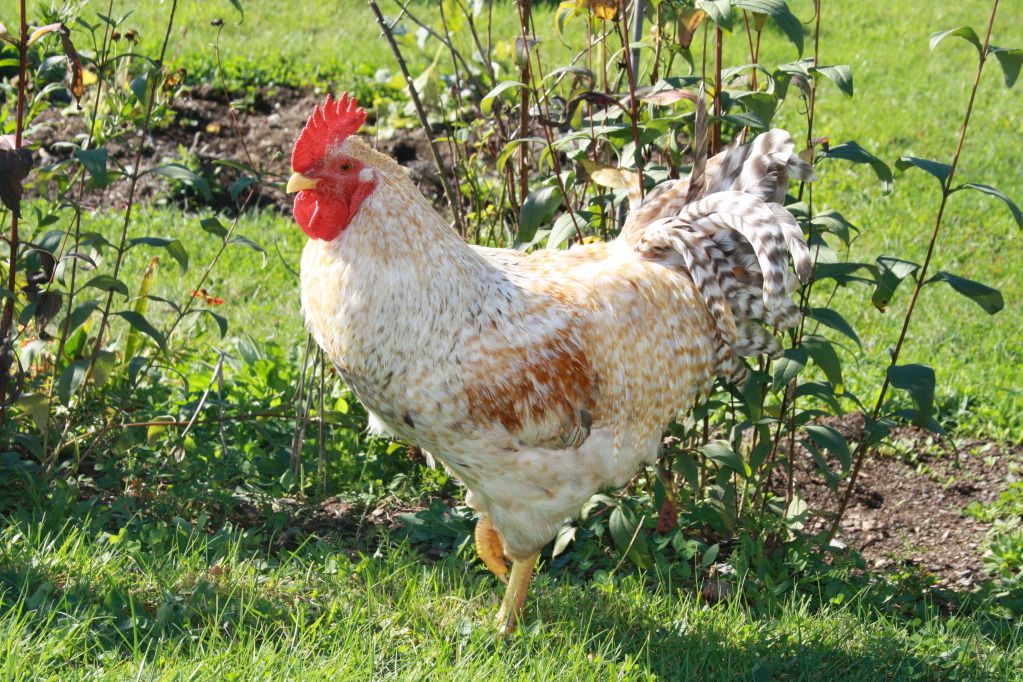 Ham and Kaliedoscope on a "Raspberry Run". We have late raspberries fruiting now, with a rainy September coming hard on the heels of the driest summer in a decade, all of the late fruits and veggies are popping.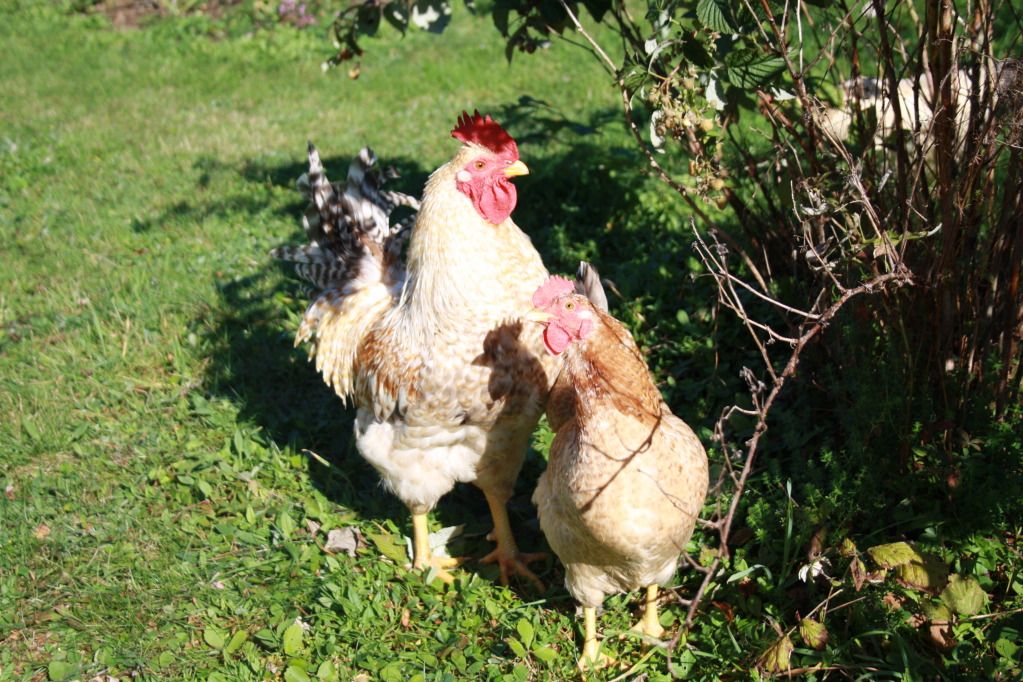 C'mon dad! Let us in the garden! There's Kale in there!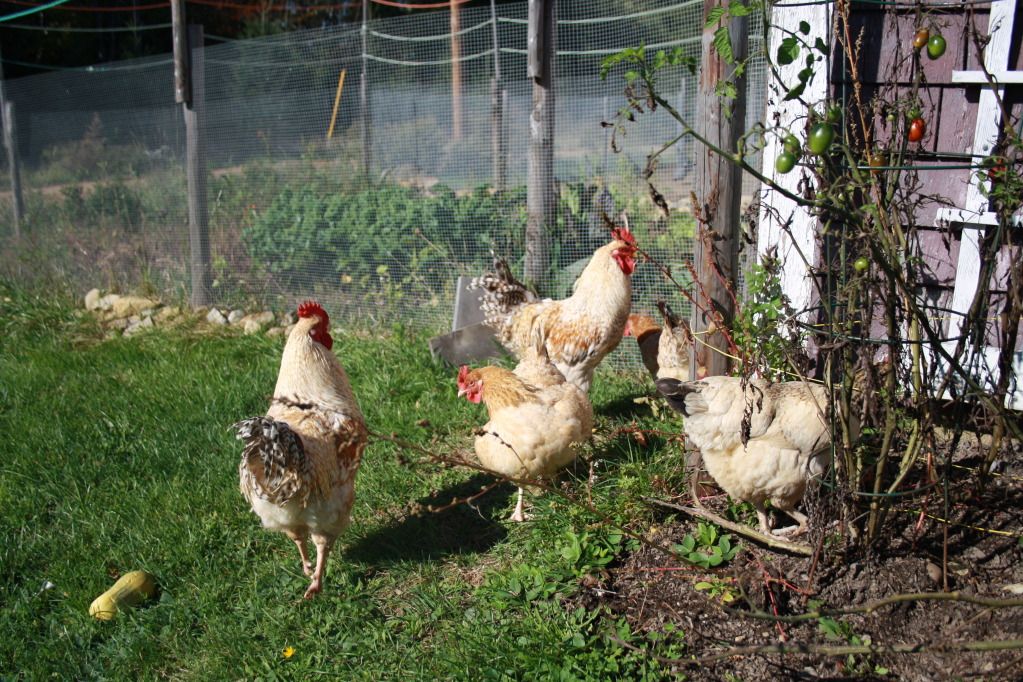 Last edited by riverbendfarm (2012-10-07 15:49:28)