Our girls started laying Sunday at 21 weeks old, these are their eggs for the week. We expect one more, but couldn't wait to share.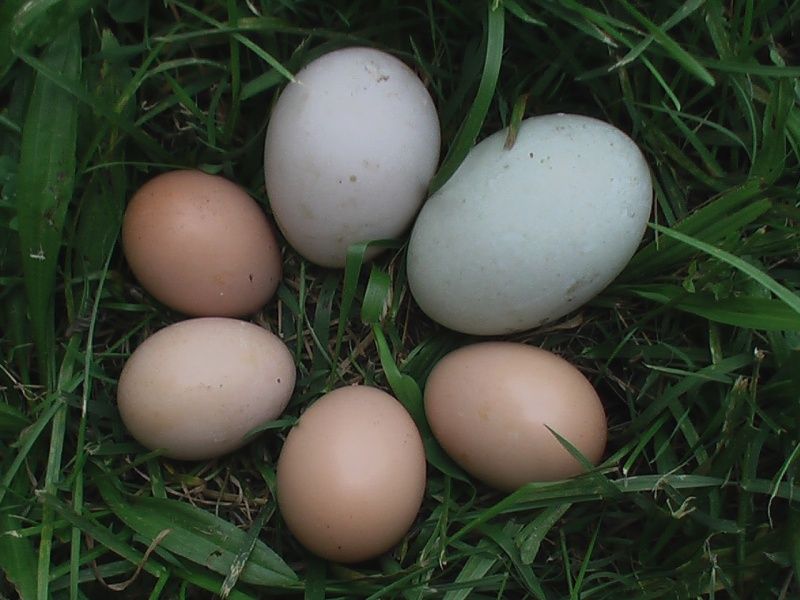 Top right egg - green/blue Duck egg too large to weigh on my scale
Top center egg - grey/lavender Duck egg, roughly 65-68g
All others are EO eggs, they just barely move my scale, so I would guess them to be around 35g.

I really like the darker brown on ours. The darkest one has a bit of spotting like Wellie eggs. SOOO exciting!
Is everyone else getting dark ones and the pictures make them look lighter?
---
Located in Chattahoochee Hills, GA.
http://worthitfarms.com