Below are photos of 4 of the 5 pullets (from 7 in this batch) that I am going to run on for awhile. I know they are young, but I would appreciate comments on each as to their color and structure. As I am still learning about the breed, this will be an invaluable learning tool for me both now and for future birds as well. I would love to hear about their good qualities, as well as what could be improved about each them as well. As a dog show judge I tend to focus on details, so would love to hear those, and also I don't take any of it personally, so please critique away!

Thanks again to James for this wonderful batch of birds. They are so much fun and have been a real joy!

RED: She seems to me to be the best of the group. I like her outline, she has nice color (hard to see in the sunlight), and has yellow legs. She is not the most bold, but has a sweet temperament.



BLACK: She is lighter than red and more of a caramel color. Her outline is very partridge looking to me and I am interested as to what parts of this are good and not. She has willow legs, and also a sweet temperament.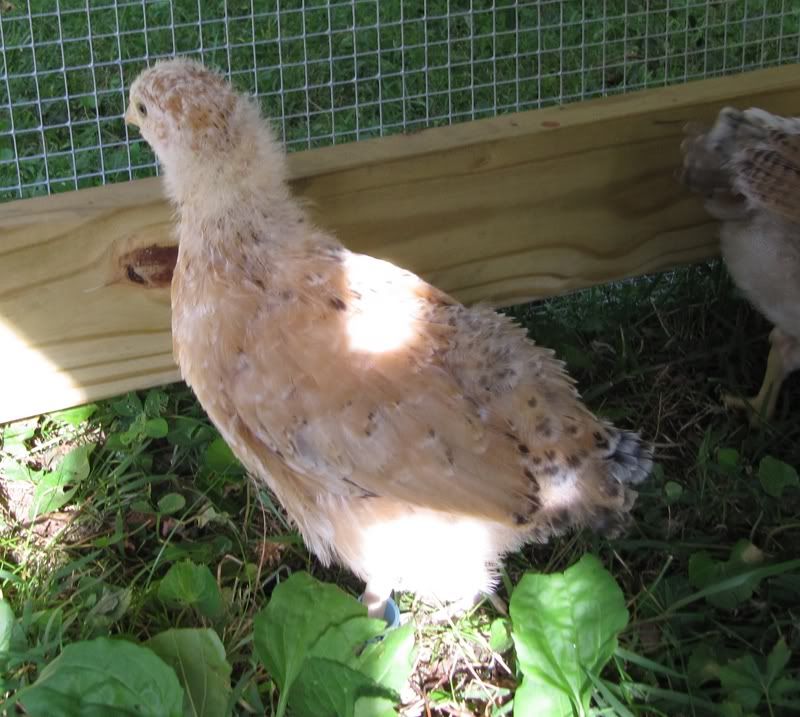 BLUE: I also like the outline on this pullet. She is more of a mixture of white and rust. Is this what everyone calls Mille Fleur? She has yellow legs.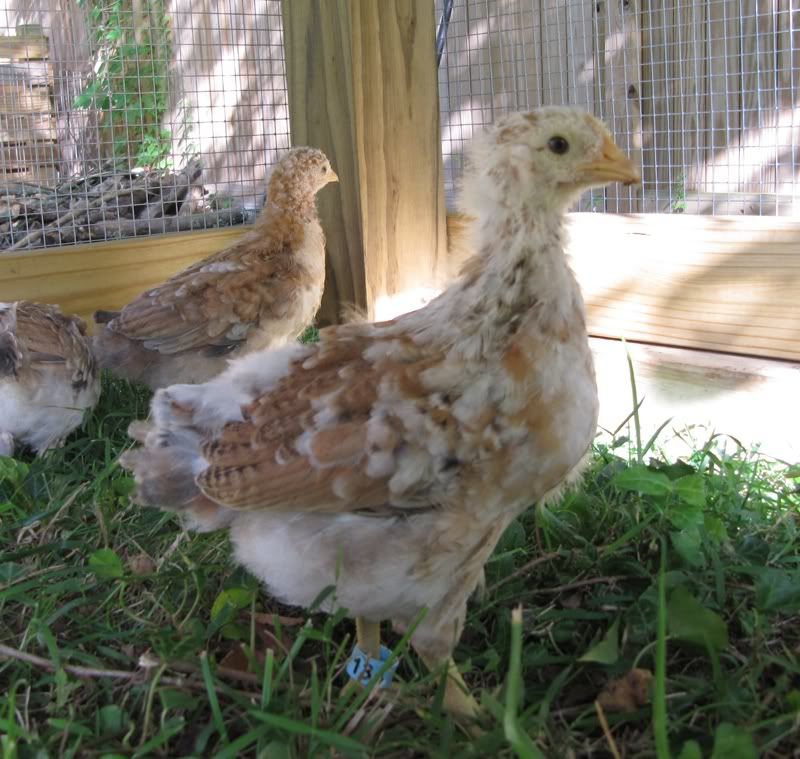 GREEN: Very similar to Blue (No Photo)

PURPLE: She doesn't seem to me to have the best outline, and obviously not the correct color, but is the most outgoing friendly one of the whole bunch (cockererls and pullets), so she is staying as a pet.



(Also not shown - WHITE (mostly white with darker wings) & YELLOW (all white) These two are going to another home.)
Last edited by Terra-Blue (2012-06-02 01:58:38)