...when you are waiting for eggs to hatch.
Everyone went in the incubator last night. 8 Marraduna and 8 Welsumers.
my temp is stable after 4 days of testing and 5 thermometers. I'm using a thermometer that I bought for smoking meat. It has a remote station that I can carry around with me to keep an eye on the temp. I can also set it to beep when the temp goes too high or too low. (97°-102°F) My Hygrometer is off by 5% according to my tests. I'm going to keep humidity around 35% for 17 days. I plan on candling on day 7. BTW, the photos were taken right after I set the eggs so the temp at 84° F is because it was still stabilizing.



All snuggled in.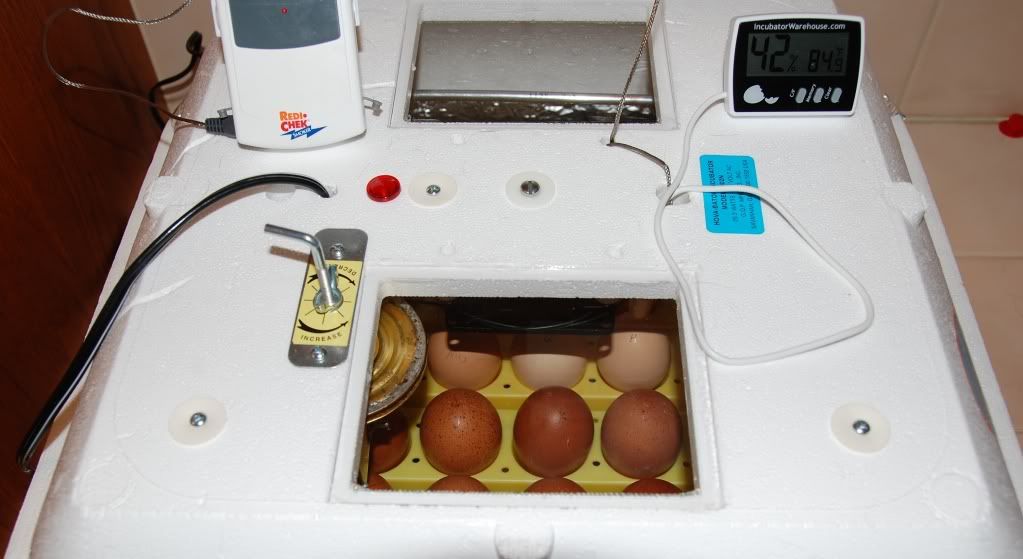 Last edited by naturespace (2012-01-08 17:12:54)
---
More pictures and videos of chicks.
www.outoforderacres.com