Well I just had to open her up. Is was just way too weird her dying so quickly with no warning. I don't really know how to do an autopsy but here is my attempt. I will try to describe what I saw, it is written at the lower right of each picture. I haven't looked at your link yet Claire as I wanted to get these posted to hopefully get some insight from others here. The only thing that looked weird to me was in the liver pictures. Looked like a spot.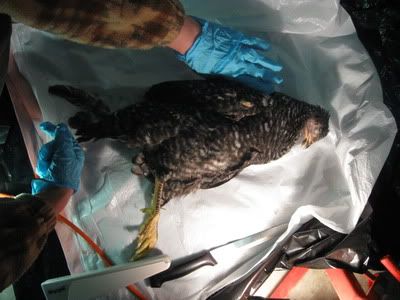 She was a good size

Nothing in her throat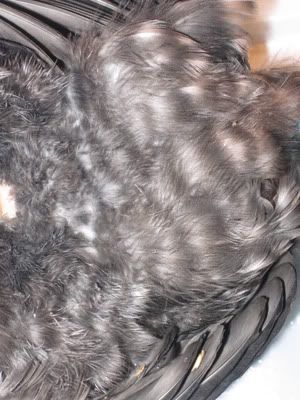 Nice dry bum

No bugs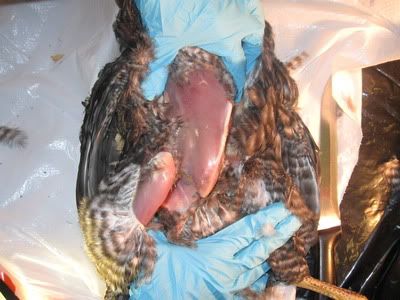 Sharp keel, kinda thin girl

Full crop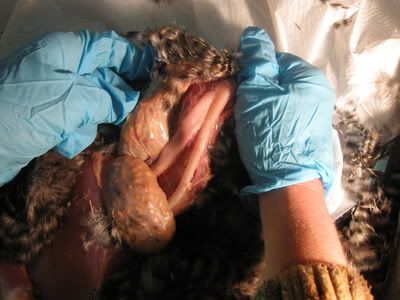 Crop and nice clean windpipe

Liver, can you see the spot

Liver, a different angel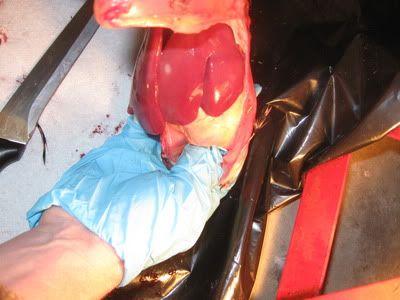 Spot is on right side where the two lobes meet

Don't know what organ that purple thing is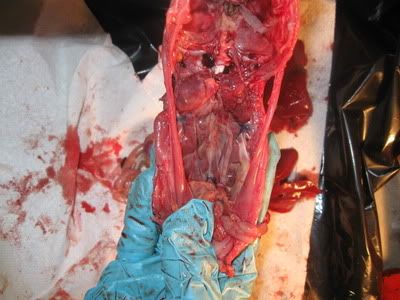 Lungs, look OK to me??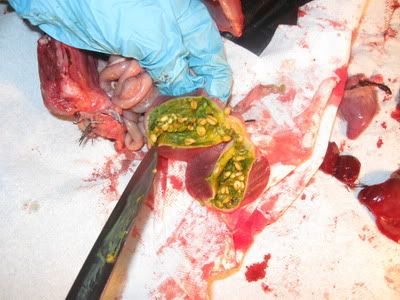 Inside the gizzard, Ok I think??


So she was thin with a bony keel but had food in her crop and gizzard but no poop in her system at all, I thought that was odd. And she was straining this morning, Hmmmm and of course what I think is a spot on her lung, but I don't allow my hens to smoke (bad joke here, sigh) Any thoughts anyone! I was expecting her to have worms inside her or something but notta one anywhere!

XOX Monika