Thought I would share my inherited coop that came with my new house. It is very spacious and has water, electricity and heat. It gets a new roof tomorrow.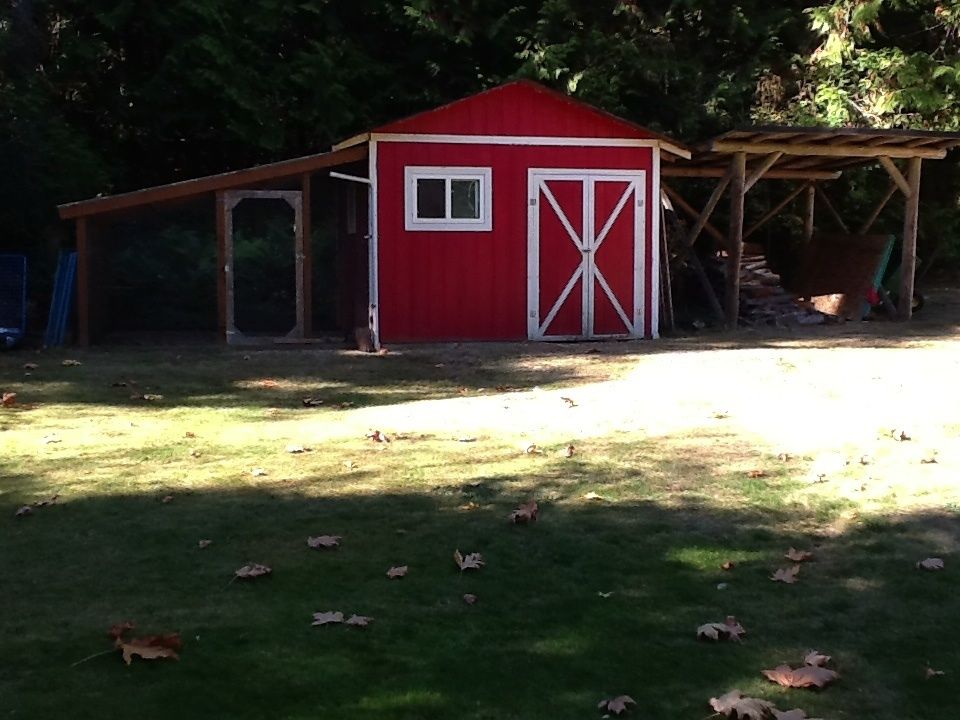 From a distance..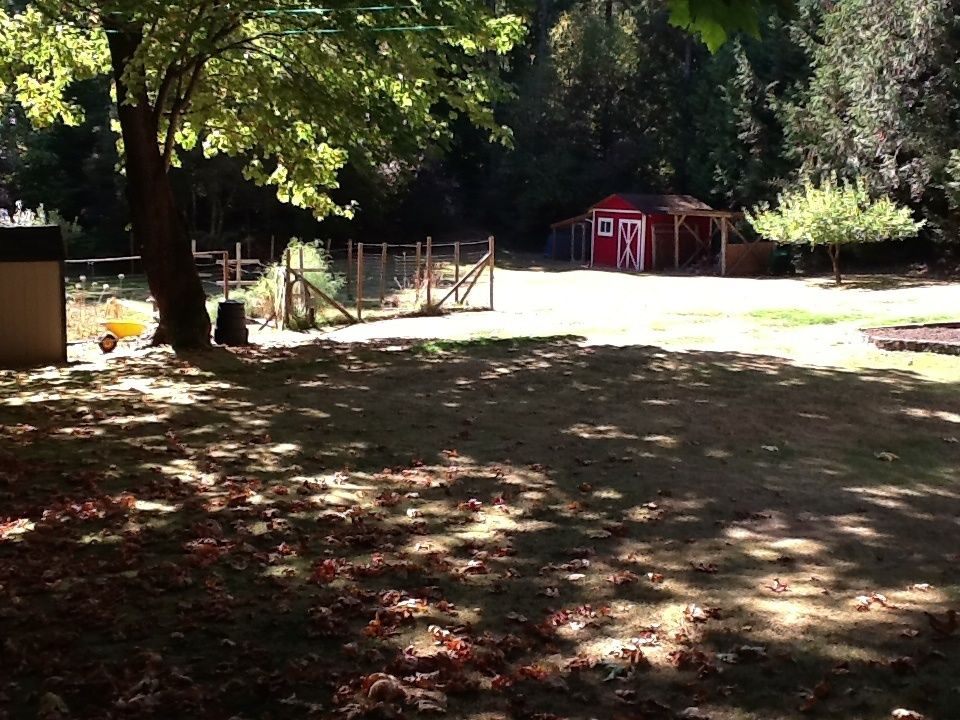 Now unknown to my husband here is our "future" coop.
It is a starter plant shed (windows on one side) but I'm not much of a veggie/fruit Gardner. Actually I often wedge the door open in the deer fenced area to let them in to eat the leftover apples and lettuce!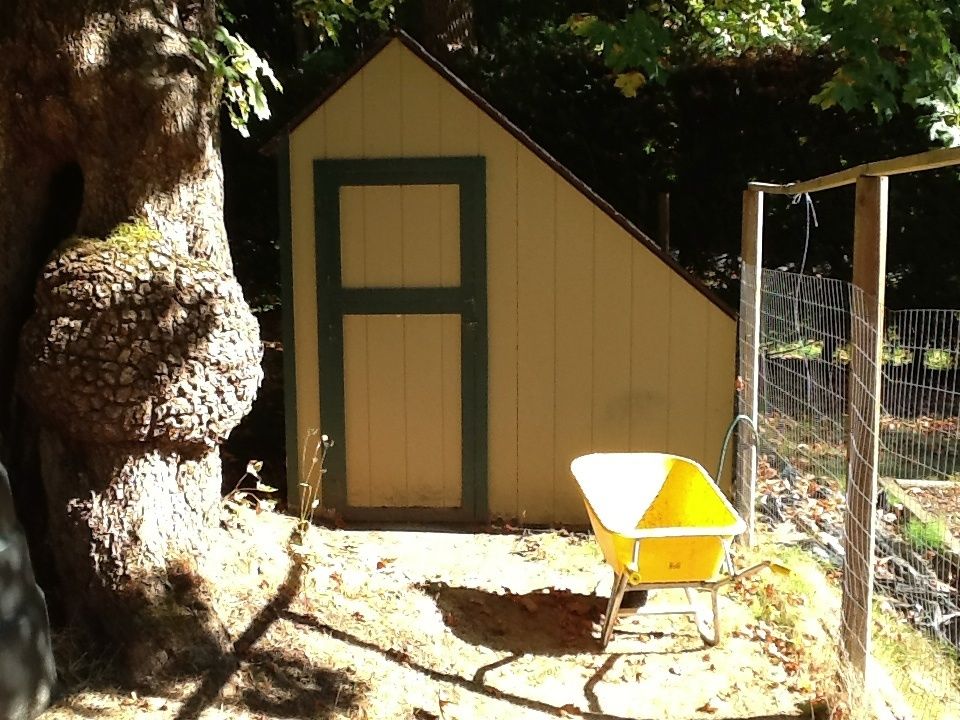 From a distance...